Studio Albums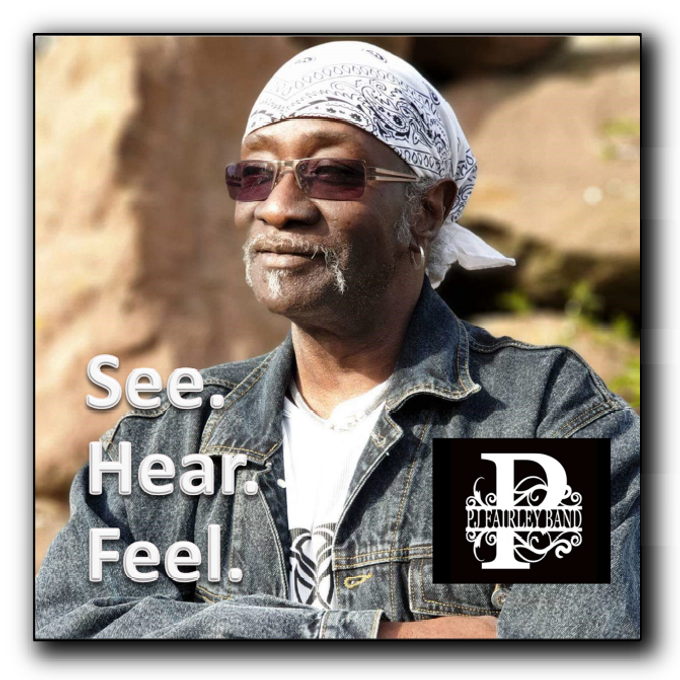 See. Hear. Feel.

Here comes the band's debut album which was recorded during the 20/21 Covid lockdown. What started as a funny idea to speed up the rehearsal sessions ended up in more than twenty high quality studio tracks. 
The CD contains 12 studio versions of the program the PJ FAIRLEY BAND does perform live. Tap HERE for listening to some samples. See. Hear. Feel.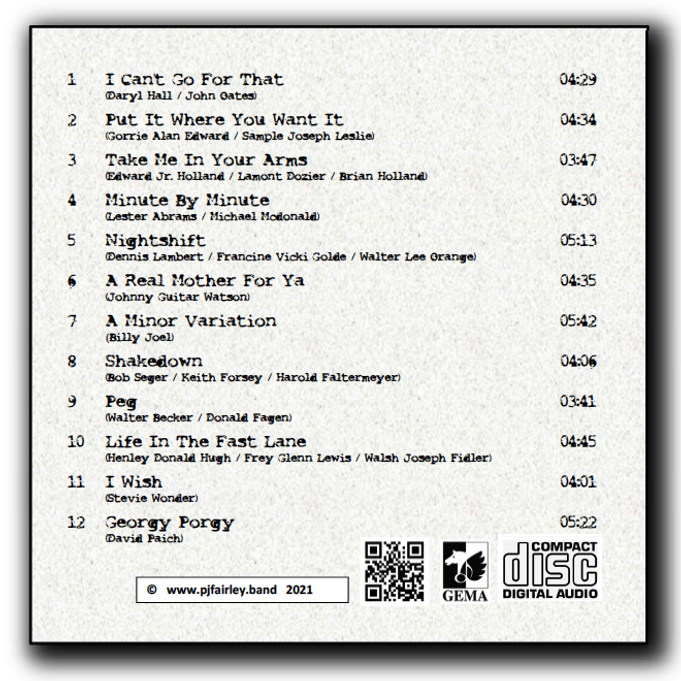 List Of Songs

This album's song collection was selected by PJ FAIRLEY himself. It is an excerpt of the two-and-a-half hour show the band is normally performing live.

TO OUR FANS FROM ABROAD:
Please note that this CD is actually being sold in Germany only. For international shipping fees and conditions please contact us at info@pjfairley.band - thanks.
 
"

Kicks ass, shakes bones." - Sam Kuhfus, Host at www.LocalMusicRadioShow.de
— Facebook
Live Albums
Actually...
...the PJ FAIRLEY BAND got no live album yet. But you're kindly invited to check our Youtube playlist with an impressive collection of videos of a recent live show:
(1) Connect your smartphone or tablet with your TV set
(2) Hook up the audio output to your stereo system
      or grab your favorite headset
(3) Click HERE
Enjoy an entire concert of the PJ FAIRLEY BAND with a total of 27 covers lasting 2 hours and 45 minutes.